Skip to Content
Hawaii Babymoons
Kauai & Hawaii Babymoons
Represented by coral found throughout the resort, Ko'a Kea Resort & Spa embodies rebirth and rejuvenation as the Kauai's closest hotel accommodations to the water. From the sand to the guest rooms, you'll find delicate touches that keep true to the essence of Hawaii while welcoming a sense of romantic relaxation perfect for your Kauai babymoon.
Resort Activities
Celebrate your babymoon with our oceanfront accommodations with private lanais, a serene pool area, candlelit dining at Red Salt, and seaside spa services. With snorkeling, hiking, sailing, and other adventurous activities within minutes of Ko'a Kea, you'll be perfectly poised to explore paradise hand-in-hand, or simply savor each other's company.
**Please note these are not included as part of a hotel package. The Ko'a Kea concierge team would be happy to arrange any of these ala carte experiences.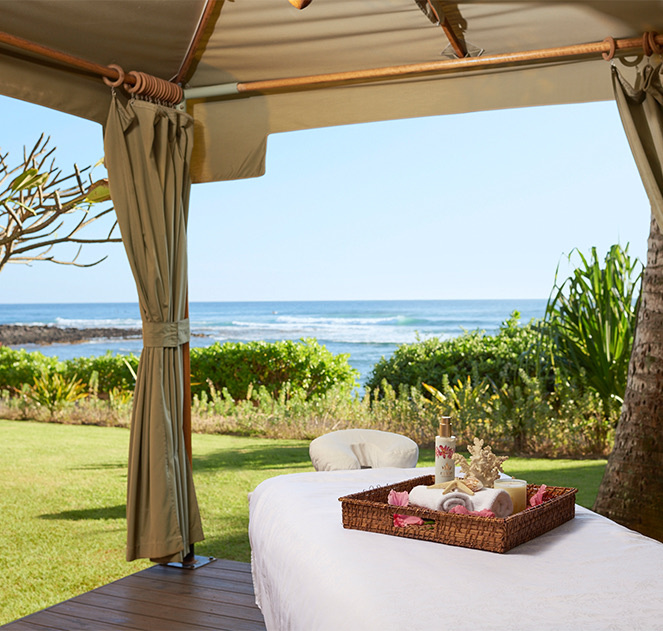 Local Excursions
Our team is here to provide you the perfect babymoon experience, with premier Koloa & Poipu, HI hotel deals and amenities. From a relaxing day by the sand, to a picturesque coast through the ocean, our concierge team is here to provide help. Below are some of the teams favorite babymoon experiences.
*Note these are not included in hotel stay. Our concierge team can arrange any of these experiences.
Captain Andy's boat tour of the Na Pali Coast
Helicopter ride to view the entire island
Couples massage at Ko'a Kea Spa
National Tropical Botanical Garden tour of the Allerton and McBryde Gardens
Sightseeing and maybe hiking in the Waimea Canyon
Bicycle path on the east facing shore