Skip to Content
Island Blog
From resort updates and announcements to special travel tips and insider secrets, be the first to know the latest about Ko`a Kea Resort and all things Kaua`i here on our island blog.
5 Must Try Desserts On Kauai
One sweet way to experience the local culture - through the island-inspired flavors of sweet confections and tropical indulgences: dessert! We've rounded up our favorite, absolute must-try desserts from Kauai for you to devour.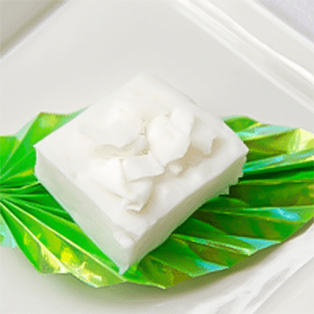 Haupia from Koloa Fish Market
One of the most iconic Hawaiian desserts, Haupia is a smooth, cool, creamy coconut dream. Coconut cream is sweetened with sugar and thickened with agar agar or arrowroot to produce a divine, silky texture, somewhat like gelatin (but vegan-friendly). Traditionally served as a pudding or cut into squares, this Hawaiian treat also makes its way into ice cream, hand pies, cakes, fruit salads and more. Our pick: the heavenly Haupia at Poipu Beach's Koloa Fish Market, where it makes for the absolute perfect finish to their delicious bento box or poke bowl.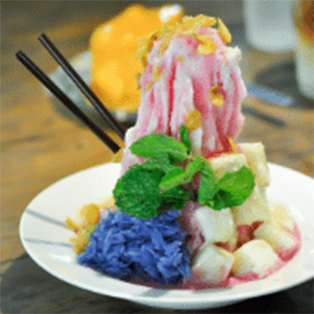 Hawaiian Shave Ice from Waikomo
With all of the amazing ways to cool off in Kauai - from surfing the waves to splashing under waterfalls to enjoying a Red Coral Martini poolside - the sweetest by far is with a delicious scoop of Shave Ice. In this chilly treat, fresh ice is shaved off of a big block of ice to produce a soft, silky scoop that is flavored with sweet fruit syrups of your choice. Waikomo of Poipu sets the new standard for this melt-in-your-mouth local delicacy by using all-natural ingredients, local honey, fresh tropical fruit and a homemade coconut cream sauce. Best enjoyed served in a coconut-half.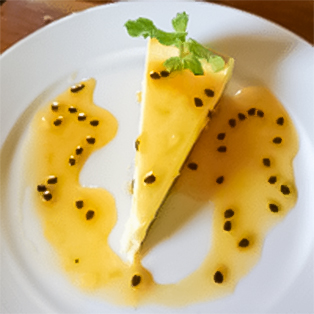 Passion Fruit Cheesecake from Red Salt
The essence of the islands mix with a mainland classic for an unforgettable flavor pairing. Ko'a Kea's Red Salt restaurant's Passion Fruit Cheesecake couples a creamy, smooth cheesecake with the tart-tangy tropical flavors of locally sourced passion fruit, a rich macadamia crumble and a sweet house-made caramel sauce. This dessert is made all the more indulgent when enjoyed with the restaurant's sweeping, palm tree-lined ocean views.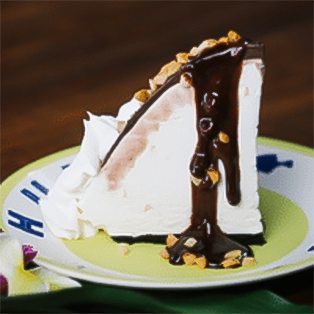 Image courtesy of Keoki's Paradise
Hula Pie from Keoki's Paradise
A true Hawaiian classic. Decadent macadamia nut ice cream is stacked atop a chocolate cookie-crumble crust, covered in a cool chocolate shell, then drizzled with hot fudge and toasted macadamia nuts. Light, fluffy whipped cream is applied around the edge, reminiscent of a hula skirt. Keoki's Paradise in Poipu has perfected this delicacy and portioned it for sharing.
Malasadas from Kauai Bakery
Crispy and sugary on the outside with a soft, doughy center, Hawaiian Malasadas are a fried dough treat that is deliciously addictive. Originally a Portugese recipe brought over by laborers from the Azores in the early 20th century, Malasada dough has a high egg content and evaporated milk that differentiates it from many doughnut recipes. Malasadas are served plain or with a variety of fillings including custard, coconut haupia, strawberry cream, ube, chocolate, matcha and more. Our top choice? Those voted best on the island: the light, fluffy Malasadas from the iconic Kauai Bakery.
Read other posts